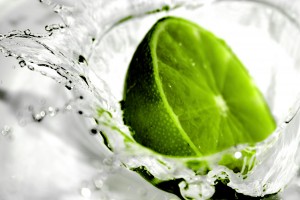 These day most of the commercial cleaning products are designed to make the life easier and do the cleaning chores faster. However, they are highly chemical-based because of their manufacture and disposal. They can cause different health problems to people that use them or breath them such as allergies, asthma, etc. That's why one of the best decisions you can take to ensure your good healthy home environment is to reduce them at their minimum.
You probably know the advantage of using green cleaning solutions made from household products and that's why cleaners in Camden Town give you this special list of their right formulas.
Many of these products are inexpensive, safe and easy for use alone or together and work as good as the commercial ones.
One of the best known from our household cleaning arsenal is baking soda which is good at cleaning, deodorizing, softening, etc.
Lemon and lemon juice are the other products which help us with cleaning. They are one of the strongest food acids and are very efficient in the battle with various bacteria species.
White vinegar – not only good in cooking but in cleaning, also helps us best in cutting grease, removing odors, mildew, stains and build-ups of old wax.
On the other hand, cleaners from Camden Town also advise to use borax which is good in cleaning and deodorizing at all. It is a good disinfectant and cleaner for walls, floors and papers.
Also good in cleaning can be the cornstarch mainly used for polishing furniture, cleaning windows and shampooing carpets or rugs.