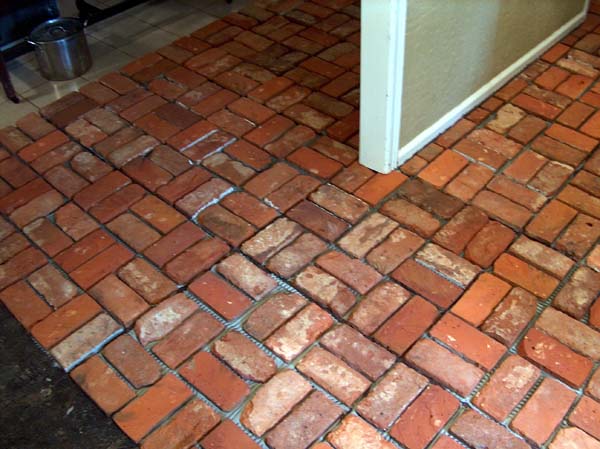 Brick floors are among the most durable and easy to maintain types of flooring. Although most people would associate brick floors with the outdoors, nowadays they are getting more and more popular as interior flooring.
Most of the time all you would need to clean a brick floor will be a broom, a mop and a bucket of clean warm water. Even if your brick floor gets too dirty or stained, you would still not need to call cleaning services company in Clapham. You could easily clean it yourself by using homemade non-toxic cleaning solutions. While most of the other types of flooring such as hardwood, tiles and carpets require using commercial cleaning detergents, the products you need to make a homemade brick floor cleaner are cheap and can be found in every home.Take some time to try these simple steps for cleaning interior brick floors:
Vacuum the brick floor two or three times a week or sweep it with a soft broom. Make sure you have removed all dust and debris because if dirt accumulates on the brick floor it could stain the grout between the bricks.
If the grout has already got stained, make a solution of two cups of bleach and one cup of water. Apply it on the grout with a clean tooth brush, let it stay there for 20 minutes, then mop up as usual.
If you get oil stains on the brick floor, simply spread some cat litter on the stain. In 15 minutes, the kitty litter would have absorbed all the oil. Vacuum and repeat the procedure if the stain is still there.
For regular cleaning you could use a solution of one cup of white vinegar and two liters of water. This homemade cleaner is very effective because vinegar works as a natural disinfectant and deodorizer and will add some extra shine to your brick flooring.
Although taking care of brick flooring is relatively easy and simple, don't forget to clean it regularly. With the right care, your brick floor will be looking as new for many years to come.