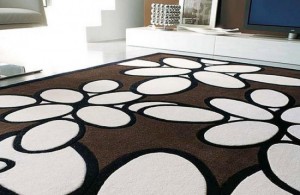 If you are terrified of the idea that mildew can appear on your carpet, then do not panic; there are some curtain steps that you can take to prevent mildew. Many home owners from all over the world experience problems with mildew on their carpets. Unfortunately, carpet mildew spreads fast and remain unseen until it become mould. However, this process can be prevented and we will prove it to you.
To preserve the good look of your carpets and rugs and avoid mildew, there are a few things that you can do. And for the purpose, our experienced cleaners in London will share with you 3 tips how to prevent mildew. The tips you can find in the next lines.
1. Dark and moist areas are the most attractive environment for mildew to grow. Moreover, mildew can be found on carpets, too. And the main reason for its appearance is the collected dirt between the fibres. So, if you take care of your carpets regularly, you will reduce the chance of mildew to grow on them.
2. If you spill something on your carpet accidentally, you should blot the affected area immediately. Otherwise, the remaining moisture will create a pleasant environment for mildew to appear. Always make sure that your carpet is completely dry after cleaning it.
3. If the spill gets under the carpet, you have to steam clean the carpet to prevent mildew. This way, carpet cleaning London professionals say that you will not only clean the surface, but will kill the mildew, as well.