Bathroom cleaning is one of the most important household chores that people should do to preserve their homes clean and healthy. The moisture that often appears in the bathrooms creates a pleasant environment for bacteria, germs, mould, mildew and other parasites. So, do not underestimate the importance of the clean bathroom!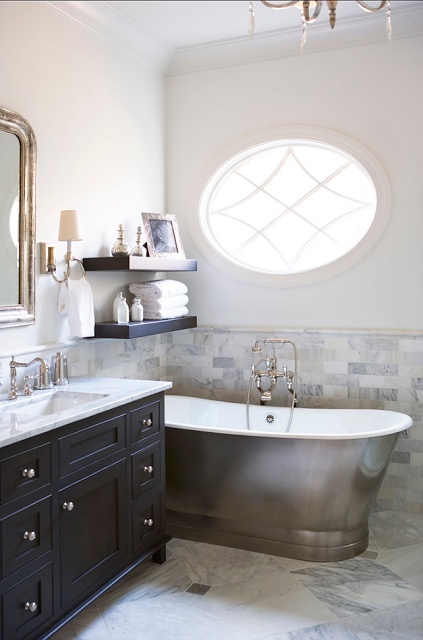 Well, I guess that you know how to maintain your bathroom. However, always there are things that people forget to do. Thus, I want to give you 5 general tips that you should follow to preserve the good level of hygiene and make your bathroom sparkle. And here are the tips.
Do not forget to dry your bathroom after every use. The easiest way to do this is by opening the door and windows. You can also use clean cloths to dry different bathroom surfaces. This way you will prevent water stains, too.
You should change the sponges you use for the regular maintenance of your bathroom, at least once a month. As I said, this room is a pleasant environment for many parasites so, you should make sure that instead of spreading the germs, you kill them.
To prevent mould and mildew, it would be good to spray your bathroom with a solution of equal parts water and hydrogen peroxide, at least twice a year.
Tell your kids not to step into the bathroom with dirty shoes. This way the floors will not get dirty so often.
Last but not least, empty the bins in your bathroom daily or once in every two days to prevent germs and bacteria from spreading in the air.
So, follow these 5 general tips to make your bathroom the cleanest place in your home, as it must be.