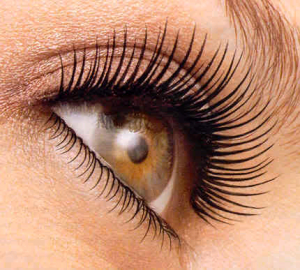 There are numerous ways for a woman to make herself look beautiful. Wearing false eyelashes is just one of them. Especially when going on an important event, make-up should be worn, and if we want to add some extra length to our lashes to make our eyes to pop out even more, we can use those little helpers. Read this article and learn the most useful tips on cleaning false eyelashes.
Most fake eyelashes can be used not only once, but many times. However, sometimes that is impossible, because of the glue and make-up rests, that are the lead cause for dirt build-ups. Don't worry, there is an easy way to clean your false eyelashes and wear them over and over again. Read this article and learn how to do it.You will be needing just few simple things that you have in your home anyway: a paper towel, liquid soap, a plastic bottle and a bowl.
Use the bottle to mix warm water with the soap, shake the mixture and pour it in the bowl. Take your fake eyelashes and put them inside. Let them soak for not more then a half minute. After that, remove your false eyelashes from the bowl and rub gently, to get rid of the glue and make-up residues. Cleaners in Stepney E1 advise to use only your fingers when cleaning, so that you avoid damaging the lashes.
Once finished, hold them under running water until it's clean. That means you have successfully finished the cleaning procedure. Let the false lashes dry, by placing them on the paper towel. If you need to put them on right away, you can gently press them onto the towel and the excess moisture will be absorbed. Now you are ready to go out, looking beautiful.