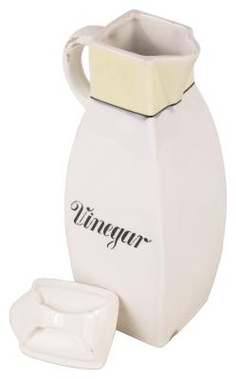 In the first part, we announced the fact that white vinegar is the ultimate natural dirt remover, that you can trust to clean almost about everything. You read how to clean your blinds and unclog and deodorize your drain. Now we continue with even more useful tips, that will help you clean like a pro with not other than white vinegar.
If you aren't the best cooker, accidents like burning your meal must occur from time to time. Want to know how to get rid of the unpleasant smoke odour ? Simply by using white vinegar. Put a bowl with your ultimate cleaner at that particular place, where the scent is most strong, and leave it stay for a day. After that time, the odour should be gone. Professional cleaners in St John's advise you to consider making fresh cigarette smoke disappear, by moistening a cloth with vinegar and waving it in the room.
Having to deal with mildew is a thing, we all want to avoid. White vinegar is the best product to help in this situation. It is natural and safe to apply on any kind of surface – furniture, plastic curtains, bathroom fixtures, even clothing. Another benefit of this ultimate cleaner, is that you don't have to provide good ventilation, in order to work with it safe. For stubborn mildew accumulations use it undiluted, for light stains mix it with equal parts water.
According to cleaners from St John's, white vinegar is not only for cleaning, it can prevent mildew from forming in a first place. All you have to do is to spray your carpet's bottom with full strength white vinegar, using a spray bottle.
Things to Clean Using Vinegar (Part One)