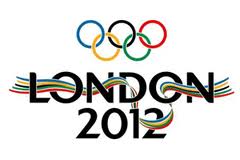 This year's Summer Olympic Games are going to start in London after eleven days. If you intend to lease your property to tourists for the event, so to earn some money, then I recommend that you start preparing it.
It is really important to clean your place for the Olympics, if you are going to let it. This way you will attract more reliable and solvent tenants. So, here are a few cleaning tips from a professional event cleaner from London, which might be useful to you:
The first thing you must do is to de-clutter your home and put everything on its place.
Remove the cobwebs and treat the mould-affected areas with a special detergent or a home-made solution. I personally recommend that you use a mixture of hot white vinegar, eucalyptus essential oil and salt.
Dust the furniture and vacuum the floors. Mop the hard floors, and freshen up the carpets and rugs with a home-made solution.
Clean the kitchen and the appliances in it. Don't leave any stains in this room. Events cleaning specialists from London recommend that you deodorise the cabinets and the refrigerator, too.
Clean and disinfect the bathroom and lavatory. Remove the grime, soap scum, water marks from the tiles, and use hot white vinegar to kill the germs and bacteria.
Wipe the windows, using a solution of rubbing alcohol and white vinegar. They have to be shiny, so that your place looks brighter and fresher.
Aerate your property, and use fresh flowers, lemons, and baking soda to remove the evil smells.
Don't waste time and get ready for the 2012 London Olympics. This event is an opportunity for you to gain some profit.