You can have a hard time dealing with waxy build up on laminate flooring. So if you wonder how to tackle such a problem, you are on the right spot because we have a few useful tips for you that will help you with removing any type waxy build up from your laminate flooring. Just follow our simple instructions correctly and you will succeed – success is guaranteed.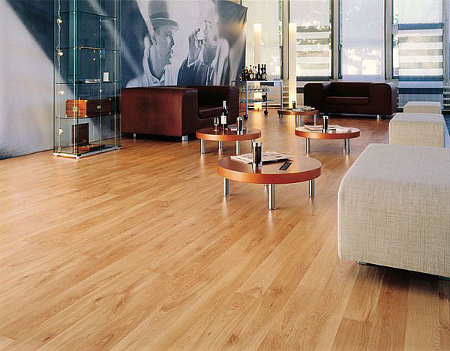 Of course, the easiest way to deal with this situation is to contact a company that provides domestic cleaning services in Belgravia, for example, and forget all your worries. Having your home cleaned by a skilled and trained cleaner can make a big difference – keep that in mind! On the other hand, if you decide that you can handle the situation on your own, and if you think that you are skilled enough, then here are some tips on what to do.
#0. Before You Begin The Cleaning Procedure
Removing the waxy build up can be an intense process. Also, there are all sorts of laminate and it is good to know which one is yours. In most cases, the cleaning tips we will share with you are safe but it would be wise to always test before you dive into thorough cleaning.
#1. You Will Need The Following Things:
– a plastic wind-shield ice-remover
– some vinegar (white will do just fine)
– warm water
– a bucket
– and some old rags (it would best if they are white).
#2. Start Cleaning
If the waxy build up is thick, then you'll need to remove it using the wind-shield ice-remover. Only then you can proceed with the deep cleaning procedure. The wind-shield ice-remover is the perfect tool for this job. Using a blunt knife on the other hand might result in some unwanted scratches. To remove the wax faster, you can heat it up a little bit with your hair dryer. After you've removed most of the waxy substance, you can engage in a deeper cleaning procedure.
#3. Deep Cleaning – Prepare a Cleaning Solution
Combine one gallon of warm water with two or three cups of white vinegar. Dampen a sponge or a clean cloth and start wiping the laminate flooring. Work in one direction and always in straight lines.
Rinse the cloth often and keep scrubbing – eventually, your laminate floor will be as clean as it can get. If you have any troubles with this cleaning procedure do not hesitate to contact the expert domestic cleaners in London. Keep in mind that it is always better to prevent a disaster, than to deal with the consequences. When you're done with the cleaning, mop up your laminate floor and enjoy its cleanliness.
Until next time! ~ : )