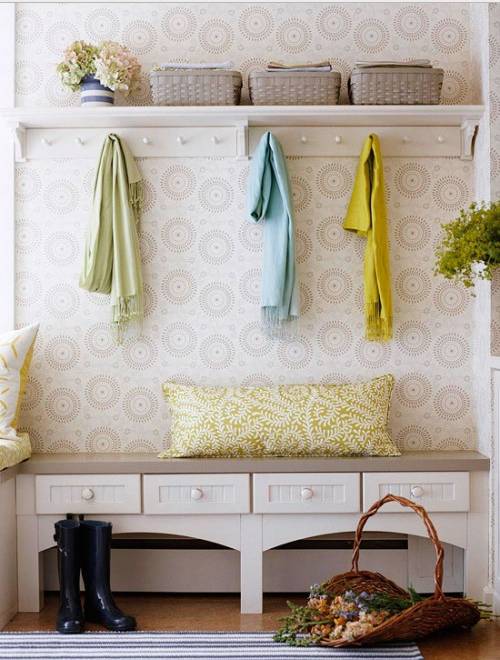 When it comes to home décor, the hallway is usually forgotten and is most deprived from attention and ideas. A lot of people underestimate it, because of its insignificant size or because they don't spend a lot of time in this part of their home.
Actually, the hallway has a very responsible role in the house – to welcome the guests. It represents the comfort and the whole atmosphere of the rest of the home. Hence, it should be welcoming, cosy and organized. To achieve this effect and find inspiration, read the following tips for decorating a hallway:
Colour and Mood
You can create a pleasant mood in the hallway by using lovely colours, such as pastel hues, light orange, blue, green or earth tones. The most important thing is to avoid dark colours, which will make the hallway gloomy and unwelcoming. Some people prefer to decorate the hallway with colourful wallpapers, while others rely on paler paint, diversified with photos or paintings.
Furniture
Depending on the size of the premise, you can decorate the hallway with a wardrobe, in which you can keep all your coats and jackets. Or you can choose one with little space for hangers and more space for shoes for example. A very nice idea is to replace the drawers of the closet with rattan baskets, in which you can store keys, slippers, scarves, gloves, hats, wallets and so on.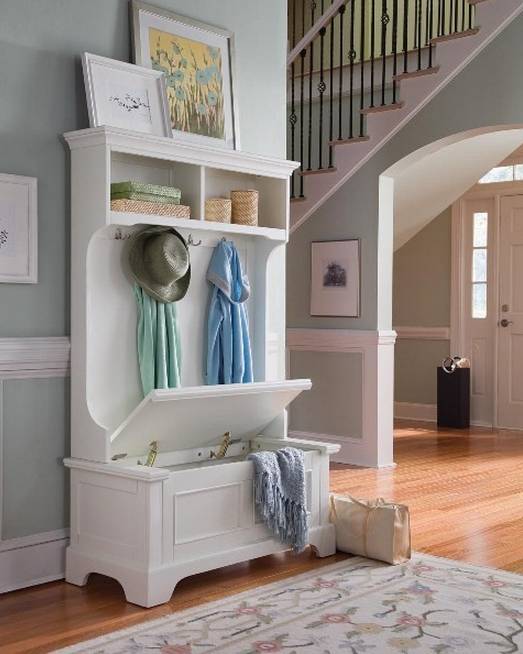 The drawers on the other hand can be used as modules of a shelf for keeping a telephone book, a notepad, pencils, etc. A chest may be a good suggestion for your hallway, because you can store a lot of shoe boxes in it and when it is closed, you can use it as a bench.
Comfort
It is very important to organize the hallway in such a way, that both guests and hosts will feel at ease. Here is a neat idea – no matter if you use a shoe cabinet, a chest or a bench, cover the top with decorative pillows or colourful upholstery.
A basket for slippers, a hanger, a vase for umbrellas, a cork board for letters and notes will all contribute to the comfort of your hallway. If you add a flower in a pot and a mirror, your hallway will pleasantly surprise everyone entering your home.