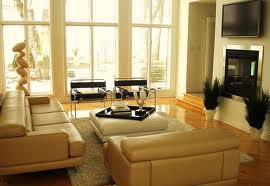 The living room is the most used room in every house. Most people spend most of their time there, watching TV, reading books and newspapers, or doing other things. This leads to the gathering of a lot of dust and dirt, which are the main irritants in every house.
The living room must be cleaned every day, especially if you have asthma or allergy sufferers in your family. You have to remove the dust and dirt as often as possible if you want to provide your family members with a clean and healthy living environment. How to do it?
Here are a few tips on how to clean your living room in three steps:
First of all, remove the cobwebs from the ceiling and dust the chandelier. Use a feather duster or a vacuum cleaner.
Dust the furniture with a feather duster or with a microfibre cloth. Try to push as less dust in the air as possible. When you remove the dust, polish the wooden furniture, so to make it shiny and to slow down the gathering of a new dust layer.
Vacuum the floors and clean all sticky stains from the carpets and upholstery furniture. If you don't remove the discolourations, they will attract dirt and will make your upholsteries look ugly. Not to mention that they might start smelling bad.
If you follow these tips, your living room will always be clean. Do this chores every day in all rooms in your house and there will be no sign of dirt or dust. Your place will always be clean and cosy.