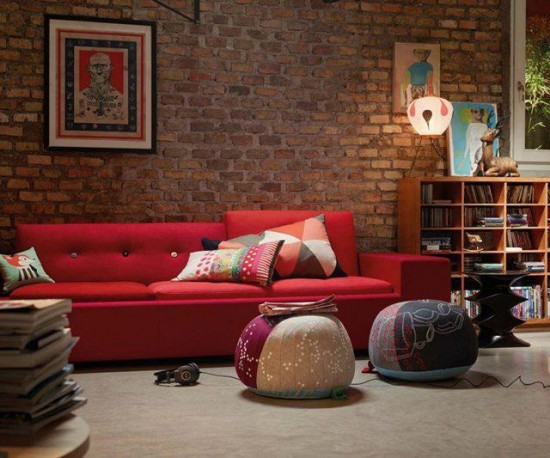 When I moved into my first apartment separate from parents and roommates I was very happy decorating it, buying furniture and accessories, making it my own special place. What I didn't know then, was that not everything that looks good is easy to clean and maintain. So, if you're about to get a place of your own, there are few things to consider if you don't want to be a slave to housekeeping.
Hints for Cleaning and Maintenance of Your Home
Don't take too massive furniture. Huge sofa sure looks great and comfortable, but when it comes to thorough cleaning and you want to move it to clean the carpet or floor underneath you will understand that moving it is not an easy task. There are many different models of couches that are both light and comfortable.
Don't place carpets in every room. Carpets give your home great warming appearance, but, let's admit it – they are taking too much effort to maintain. If you want your carpet to be clean you will have to vacuum it every week and wash it every month, otherwise, carpets get that worn and scruffy look that none of us likes. Not to mention the stains and spills – if you don't remove them right after they are made it's getting really hard to remove them without professional help. Small rug in the living room and a carpet on the bedroom's floor is enough, as long as you clean it on a regular basis.
Choose the right type of upholstery – there are some fabrics that are very easy to maintain, and some that are impossible to clean. When buying upholstered furniture and curtains look carefully the labels – there should be information for the fabric. Ask the shop assistants which upholstery is easy to maintain.
Don't buy tons of small accessories and decorations. They are really cute, but usually, accumulate a lot of dust and you will have to spare plenty of time cleaning them.
Don't put many open shelves – they also accumulate dust easily. Take chest of drawers instead – there will be enough room for sundries and other small stuff and it will be easy for you to tidy up the rooms.
Get a big wardrobe. Even if you don't have so many clothes there are things that you're not using very often such as suitcases, traveling bags etc. You can all these stuff inside when you don't need them, especially if you don't have a closet at your new home.
At last, but not least – do not put wallpapers. Wallpapers are much harder to maintain than painted walls, and often get darken and absorb odors easy. Painted walls are not hard to clean and if you get bored with the look of a room you just have to change the colors.
In my experience these are the basic things that usually take time and effort to maintain. Of course, you will still have to clean your home, but it will be easier if you take these suggestions in mind.