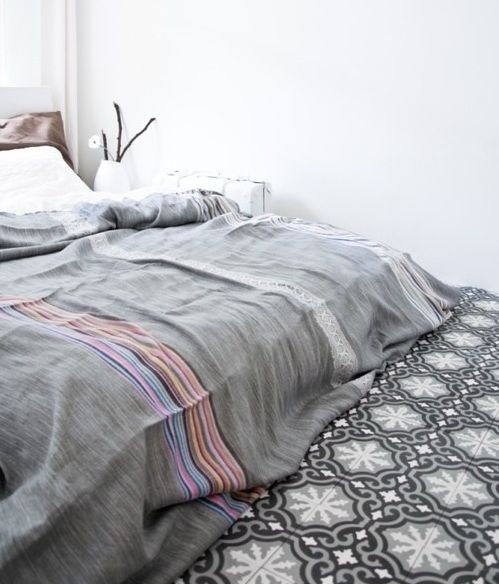 We are all busy people. We use this lack of time as the perfect excuse to neglect the hygiene of our house, particularly the bedroom.
Why is bedroom the easiest target of neglect? We usually keep the guests in our living area.
In our stressful lives, our bedrooms usually are our safe havens. It is the place where we can rest, relax and recharge.
Cleaning your bedroom can seem difficult. This is why most of us keep putting it off until next week. The more time that passes, the harder it becomes to clean.
So pick up your cleaning tools, here we have 8 ways for you to keep your bedroom clean for good.
No More Procrastination
If you neglect cleaning your bedroom, it becomes difficult and time-consuming later on.
Go easy on yourself, don't procrastinate. Schedule your bedroom cleaning for the weekend. Do it every week & it won't even take half an hour to clean.
Best time to clean?
Saturday or Sunday mornings after breakfast. What better time to get active than after a good weekend sleep in and a hearty breakfast?
Get to the dusting first and organize the out of place belongings.

Handle the bed and end it with floor cleaning.

Avoid cluttering the room with dirty laundry by keeping a basket inside your room.

Don't waste time obsessing over one thing.

Stay on schedule.
Opt for Less Furnishings
Less is more when it comes to furniture in the bedroom. Your bed will take up a lot of the room anyway.
Reduce the furnishing in your room. The less you keep, the larger your room would look. Having too many things inside your bedroom can feel suffocating.

Think over your belongings. Do you really need a chest inside your bedroom if you already have a closet?
Don't put a desk in there if you already have a study.
If you can spare a small adjacent room, turn that into your closet. The Hygge concept is worth the read. This would help immensely to keep your bedroom organized.
Remember, less furniture means lesser things to clean – Best for Mums!
Floors, Walls, Windows!
Taking care of your floor is easy if you have a tile or marble floor. Weekly sweeping and mopping do the trick nicely. Make sure you clean under your bed too!
If you have carpet flooring, remove it if possible. Carpet needs to be vacuumed twice a week and making time for that is difficult.
Dust walls every month to avoid cobwebs. They are one of the key causes of allergies.
Wash the curtains twice a year, but it's better to wash them every 4 months. You can dust your windows once every month. Give them a thorough clean every 6 months.
Using linen spray is a good idea. It keeps your sheets and curtains smelling fresh.
Stop With All The Hoarding
Most of us have a tendency to hoard. It's a very human problem. We get attached to things and feel like everything is important. Even if we never used them but keep stuffing the interior.
It's important to stop hoarding if you want to keep your bedroom clean.
This emotional attachment to inanimate objects needs to end.
Be real with what you really need. You will never use that hat you bought 3 years ago at the beach. The skateboard from your teen years needs to go.
You will free up so much space if you would only let go of useless nostalgia. You will free up so much space if you would only let go of useless nostalgia and remove your waste for good.
Find Clever Solutions For Out Of Place Things
Our bedrooms are filled with things that you need but don't have a place to keep. Get creative and find solutions to such problems.
For example, investing in a nice holder for your umbrellas, hiking poles, mats, etc.
A trunk also can keep your many bags out of sight. You can even turn it into a sitting place with some cushions.
Same goes for smaller objects like makeup and shades. Invest in attractive boxes that will not only keep your knick knacks but will decorate your room.
Cleaning Out Your Closet
My aunt always says that investing in clothing for short-lived bliss is a complete waste of money. At the expense of our fashion, do I dare say that it is kind of true?
It is really worth the expenditure? Plus we always have the hardest time to throw away clothes.
Ask yourself before buying an item of clothing, do you really need it?
Throw out clothes that have gone through a lot of wear and tear. Donate the clothes you never wear to charitable organizations.
Best way to stay trendy and declutter your closet is to throw out old clothing when you buy new ones.
Treat Your Bed Nicely
A bed is a vital part of your bedroom. Keeping it tidy is important for having a good night of sleep.
You must change your bed sheets and pillow covers once every week.
Every good mattress needs proper care. Vacuum the mattress once a month. Get it professionally cleaned every year.
If you have a box spring, you must vacuum that every two months. It is also good to put the box spring and mattress out in the sun every once in a while.
Wash the pillows every 6 months. Dust or vacuum the headboards and the sides every week.
A Breathable Bedroom
Your bedroom shouldn't feel stuffy.
Make sure your room get proper ventilation.

Open up the windows and air the room every day.

If you live in a dry environment, be kind to your sinuses and buy a humidifier.
Try making your own air freshener using distilled water, rubbing alcohol and any essential oils. Opt for orange or citrus essential oil if you have a pet odor problem.
Breathing inside your bedroom should be easy and fresh.
Conclusion
Keeping your bedroom clean is all about persistence. You don't have to clean obsessively, just make sure you do it regularly.
Clean your bedroom weekly and turn it into your refreshing zen area.