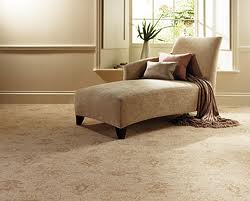 The carpet is the piece of furniture which requires the most attention at the end of tenancy. It is usually the most expensive piece of furniture in a lodging, and if the landlord finds it stained or damaged he will definitely keep the rental deposit of the tenant. So, if your time to move out has come, don't stop reading.
Although carpet cleaning is a tough task, it doesn't have to be done with strong detergents. You can use different combinations of natural products, such as vinegar and baking soda, to refresh and clean your flooring. Here are 3 green carpet cleaning techniques, which I learned from a move out cleaning specialist in London:
If you have a pet urine stain on your carpet, pour it with white vinegar and blot with a clean towel. Repeat the procedure until the discolouration disappears.
If the rug in your lodging smells bad, do not panic or wonder what to do. Take a box of bicarbonate of soda and sprinkle it all over the carpet. Leave it for a night, so that it can absorb the bad odour, and vacuum in the morning. If you don't have baking soda, you can use cornstarch, too. And if you want to deodorise your flooring even better, then mix the bicarb or cornstarch with some potpourri, they will add a pleasant floral aroma to your carpet.
If you have red whine stains on your carpet, do not use commercial products to remove them, as they might discolour the flooring. Pour some white wine over the spot and blot with a clean towel, you have to repeat the process until the discolouration is completely removed.
These three green carpet cleaning techniques are only a small part of the tips of move out cleaning specialists. Follow our blog for more useful and eco-friendly solutions!