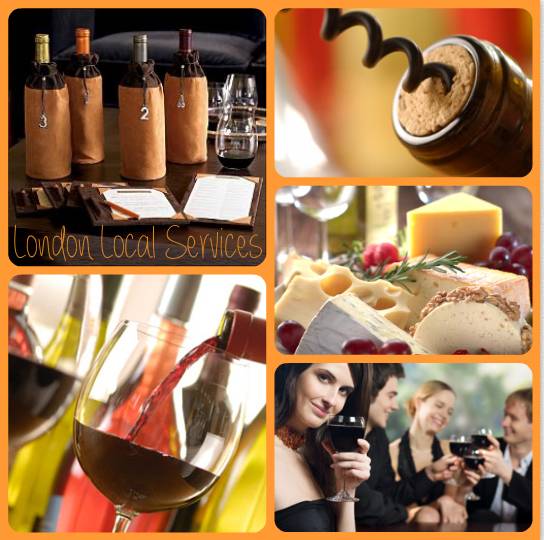 Wine tasting party is an interesting idea for gathering your friends at home for a more unusual experience. Instead of organizing the regular party, you can surprise them with this more sophisticated event. And in these cold days nothing will warm you better than a glass of fine wine.

Hosting a wine tasting party needs some preparation in advance, but if you are willing to try something new, the efforts will be worth it.
Choose the Type of Wine Tasting
There are several types of wine tasting and it's good to read about them in advance and choose the best option for your party. The most popular types are vertical and horizontal wine tasting.
Vertical wine tasting means that you will survey wines made by the same producer but from different years. In this way you will be able to explore the unique taste of each year.
Horizontal wine tasting focuses on a type of wine from a certain year made by several wineries. You can experiment by choosing producers from the same region or different ones.
Choose the Selection of Wines

To get the best out of the wine tasting party, I advise you to select three white wines and three red wines. This will ensure that all of your guests will be able to enjoy the event, no matter what their preferences are. And if the wines are accompanied by a plateau of fine cheeses, then your success is inevitable.
Invite Your Guests

A wine tasting party is a more formal event and it requires its attributes such as invitations. Select the friends and family members that you wish to participate and send them the invitation. You can either use regular post office services or you can send them online. If you don't have a clue how a wine tasting party invitation should look like, you can use this website to create a flawless invitation.
Prepare Your Home for the Party

You can choose a classic home decoration such as white table cloths, crystal glasses and silverware. Another option is to add a vintage touch to the room where the wine tasting party will be hosted. You can do that with a glass bowl full of wine corks, vintage posters or photographs on the walls. Don't forget to light some candles in order to set a formal mood.
Create Wine Tasting Cards
Prepare a wine card for every guest. It should include detailed information about each type of wine, which will be tasted on the party. Write down the type, the name of the producer, the year it was made, other specifications. Make sure to leave blank space next to every wine, so the guests can take notes about its flavour and aroma.
The Wine Tasting Party Itself

You will need:
From 4 to 6 wines – 2 or 3 white wines and 2 or 3 red ones
One wine glass for every guest
Appetizers
Water
Wine tasting cards
Dump bucket – for pouring wine leftovers
A pen for every guest
Tips:
Chill all the bottles of wine before the guests arrive. The perfect temperature is 15 degrees Celsius.
Before serving a wine, introduce it properly.
Start with the white wines from dry to sweet and then continue with the red ones – from light to full-bodied.
Pour around 50 millimetres per glass from each type of wine, but don't forget to rinse the glasses between the wines.
If someone prefers to drink only a sip of a certain wine, he or she can use the dump bucket for discarding it.
Offer appetizers such as a fine selection of cheeses or chocolate.
Encourage your guests to write down their opinion of the wine on the tasting cards while you walk them through the wine selection.
To make the party more exciting you can try blind tasting. Just cover the labels of the bottles and numerate them according to the wine list you provide your guests with. Then make them guess what kind of wine they are tasting. You can even provide a surprise for the person who guesses most of the wines.
At the end discuss with your guests the different wines and what they liked or didn't about them.
Clean After the Wine Tasting Party

Seal any remaining open bottles and place them vertically in the fridge. According to the type of wine, you can store the open bottles up to three days without losing the fine taste.
Crystal glasses should be gently cleaned with warm water and liquid soap. I don't recommend to clean crystal glasses in the dishwasher, because your risk damaging them.
Depending on how many guests you hosted, you might need professional assistance for the cleaning of your home. If you live in London, I will recommend you the services of this cleaning company: http://www.flatcleaninglondon.co.uk/
Fun Fact
At the end I will explain you about an unusual winery tradition, which I witnessed several years ago. In some wineries you should take a sip of wine, hold it in your mouth for a while in order to feel its flavour and then spit it out on the carpet. And yes, the carpet was soaking with wine! I don't recommend following this tradition at home, unless you have a carpet you don't really care about.
Now I hope that you will host an amazing wine tasting party, which your friends will comment long after it happened. Cheers!