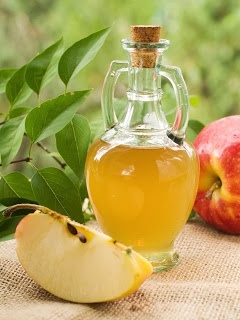 In the first two parts (part one and part two) we gave you some useful tips on how to clean with vinegar. Now we continue with even more piece of advice, that you can apply at home to ease your cleaning.
Using vinegar is much better than using any type of chemical cleaning substances. Clean like a pro with this natural product, you will be amazed, how many different things you can make spotless with white vinegar.
The way to make chrome and stainless steel fixtures shiny, involves the use of vinegar. You don't need to buy a special cleaning product from the store, just put white vinegar in a spray bottle and use a soft cloth to bring back the brightness.
Another thing, you can make shine with the help of vinegar, is silverware and silver jewelry. All you have to do is to mix half a cup vinegar with about 2 tablespoons baking soda and soak your silver items for a couple of hours. Rinse them with cold water after and use a soft cloth for drying.
Vinegar helps not only for cleaning silver, but also for items, made from copper and bronze. Cleaners from St Paul's advise to prepare a cleaning paste from equal parts of vinegar and salt and use a paper towel to wipe the tarnish away. Rinse and dry after.
If your kids has artistic skills, it is very possible to wake up one day only to see your wall "decorated" with ballpoint pen marks. Stay calm and don't loose your cool, better use your strengths to deal with the consequences. Take a sponge, soaked in white vinegar and dab on the area until there are no visible traces from the marks and consider getting a big sketch pad as a Christmas present for your kid.