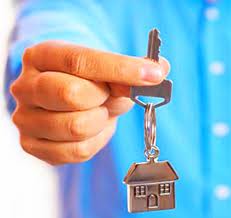 When it comes time to move out from a rented property, it is really important to leave the place spotless. The reason for a tenant is simple. If the property is left in dirt and mess at the end of tenancy, the landlord most probably will refuse a return of the deposit.
As a landlord, the primary reason to conduct end of tenancy cleaning is to speed up the process of finding new tenants. It will be nearly impossible for the landlord to rent out their property if it is in a filthy state. Any potential tenant will instantly go away if the properly is not properly maintained, and the landlord will lose their income. So rather than paying from their own pocket, the landlord will use the money from the deposit left by the previous tenants to utilize professional end of tenancy cleaning services.
Whether you are a landlord or a tenant, you can always hire professional end of tenancy cleaners to come in your home and make it spotless in no time. With all experience gained during the years of work, they can guarantee that every corner of the property is thoroughly cleaned.
So to ensure that you will get your deposit back or to rent out your property as quickly as possible, using end of tenancy cleaning services is highly recommended. No doubt, it is far easier to leave the deep cleaning to professionals rather than trying to do it on your own, especially if you are busy with the moving process, which is exhausting and time-consuming itself.