I wanted to start the new year with something interesting and funny. Therefore, I started my search and came upon these photos of a very unusual cat transit system. I was astonished by it.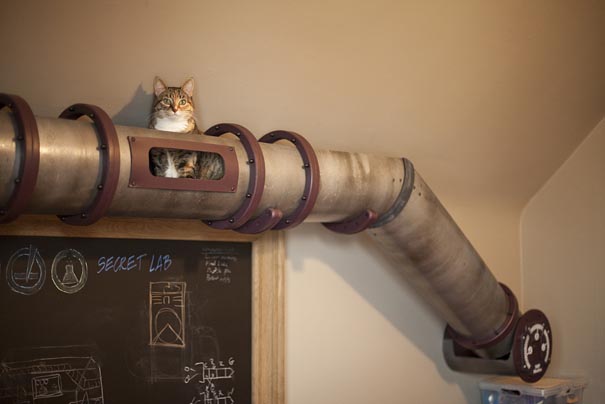 My first thought was that my cat would love to play in this awkward tube and my sofas will finally take a rest from its claws.
The creative people responsible for this awesome project are Jillian Northrup and Jeffrey McGrew from the architecture firm Because We Can, who wanted to create an inspirational office both for them and their cat.
So, take a look at the Cat Tube: