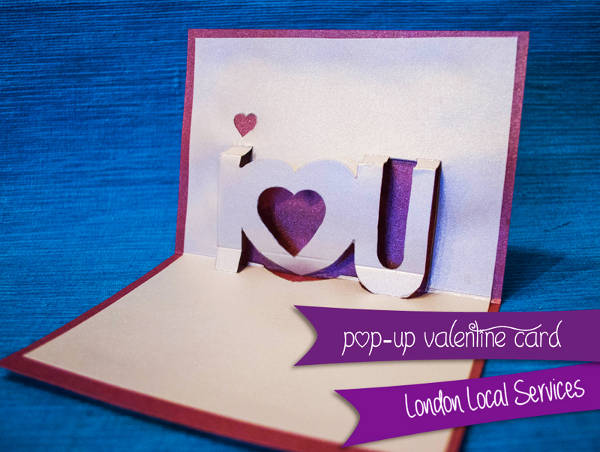 Hello, it's Johanna again and this week I want to present you another easy and creative tutorial for Valentine's Day. This year I decided to make a Valentine card for my boyfriend instead of buying him one. Usually, I'm not able to find a card that is not pink or red and that is more suitable for men.
But one day I saw this amazing template on Pinterest and I knew that I was going to use it.
For the tutorial I chose dark purple and silver paper, because I think that these colours are a little bit more masculine. And the pop-up design makes the Valentine card unique, simple and creative. The paper I bought was too thick for the printer and that's why I decided to draw the template by myself.
So, here is what you need:
2 sheets of paper
a pencil
a ruler
scissors
glue for paper
a paper knife
Instructions for Pop-up Valentine Card:
Step 1
Grab the pencil and the ruler and start drawing the letter "I". Mine is 1cm wide, but if you want you can make yours bigger. Some lines should be solid and some – dotted, but I'll explain later why.
Step 2
After you make the "I", it's time to make the heart. You will need a steady hand for it.
Step 3
The last thing you need to draw is the letter "U" and then the sign is complete. It should look like this.
Step 4
Cut the solid lines with the paper knife and fold along dotted lines.
Step 5
Using the scissors, cut 1cm of each side of the silver paper.
Step 6
Spread the glue along the purple paper and then gently press the silver sheet on it, until it's glued properly.
And the pop-up Valentine card is ready. It turned out pretty well, considering it was drawn by hand. Hope that my boyfriend will be pleasantly surprised, especially when he hears that I did this Valentine card by myself.
Happy Valentine's Day to all!