Unfortunately, the weather outside is still not suitable for making a picnic, but the Dutch designer Haiko Cornelissen has found a solution for this problem. He came up with this cool idea – the picNYC Table.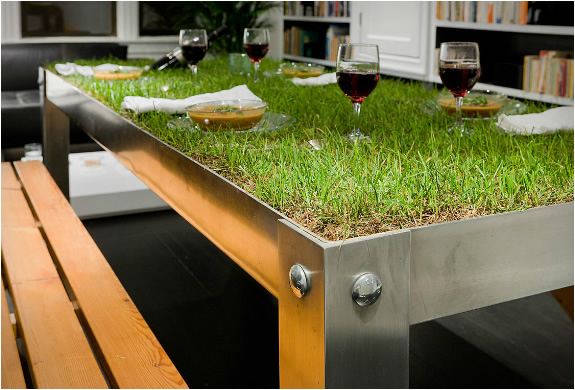 Haiko was inspired by the design trend, called Urban farming, which aims for implementing rural elements in the city. Cornelissen went even further than that and created a table, perfect for having picnic at home.

The picNYC Table is made of light weight aluminium and you can grow not only grass on it, but other plants as well.

I guarantee you that with this table, you will have friends over for dinner during the whole year.