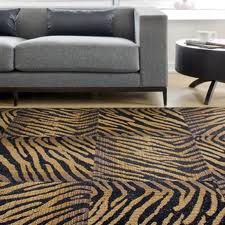 There are many recipes to make your own shampoo cleaner that can efficiently replace most of the cleaners available on the market. The shampoo carpet cleaner suggested in this article can be used for regular carpet cleaning or as a solution for your carpet steam cleaner. Instead of hiring professional carpet cleaning company, learn how to make your own carpet shampoo cleaner as following the steps below.
Instructions
Combine together 1 cup of white vinegar, 2 cups of isopropyl rubbing alcohol, 1 teaspoon of liquid dish soap and 1 tablespoon of ammonia in a bucket. The rubbing alcohol helps the carpet to dry quickly and the dish soap triggers the "wetting" action of the shampoo, according to carpet cleaning experts from Soho.
Pour 3 quarts of hot water into the bucket and stir well using a proper sized tool.
Fill a clean spray bottle with some of your solution and the rest pour into an empty laundry detergent bottle.
Store the laundry detergent bottle with the shampoo cleaner out of reach of children.
To use your shampoo properly, vacuum the carpet first then test a few drops of the cleaning solution on a small area to make sure it won't cause the carpet to fade or shrink. After you have ensured that the homemade shampoo is harmless to your carpet, spray the heavily soiled areas with it and leave it to sit on the carpet for at least an hour. Next, run you steam cleaner over the carpet using some of your solution instead of a commercial shampoo cleaner. Wait for the carpet to dry completely before letting anyone to walk on it and stain it again.