Holidays are approaching and Thanksgiving is knocking on your door. You may be hosting a Thanksgiving dinner or at least want to have your room all in autumn colours and decorations. Here is how to decorate your room and home for Thanksgiving.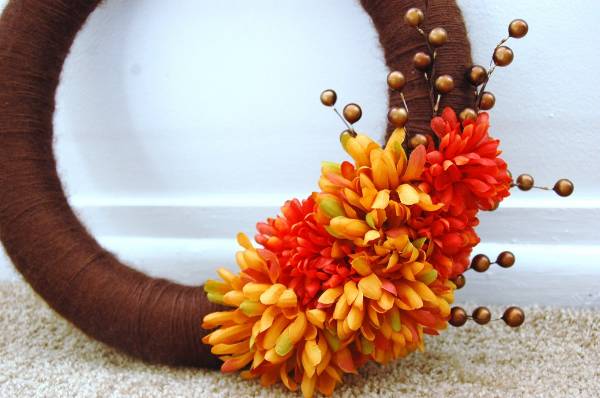 Your relatives will be impressed if your home looks accommodating and of course, amazed by the decorations you have made from scratch. Decorating may start from the front door. Follow the advise of carpet cleaning London companies and first sweep the doorstep and put a doormat. One with a "Welcome" title on, will make your guests feel at home. Then a nice wreath on the door, with some golden acorns and dry flowers will leave a good impression. Fix it well.
Change all colours, even in the kitchen, you can go for something as simple as buying new mugs and plates with autumn elements on. Put yellow or orange towels in the bathroom, and add some aroma. Essential oils smelling of cinnamon and orange are associated with the winter holidays and the other occasions that bring positive emotions to your mind.
No way to do without carpet cleaning. If you have removed all carpets, as they are useless in summer, you should put them back in. They are warm and add comfort to the room. Put them outside to air, hang them on the terrace overnight. Then move them inside, and start vacuum cleaning. If you notice stains, try to either cover them or take them to the dry cleaning. You can say thanks to the professionals able to remove known and unknown stains. But no need to resort to using such services if you are carefully preventing spillages.
For a Thanksgiving to remember, you can prepare something as little and simple as a greeting card for each of your guests and say you are thankful for one reason or another.