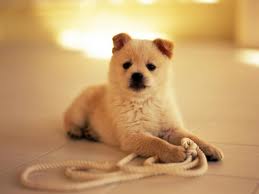 Your little companions don't bother if your house is clean or not, but you do. Having a pet around is a lot of fun, but keeping the house clean after it is a lot of work. Here are some tips about how to do it easy and safe for your furry friends.
Natural products are all around your house and you don't have to use any chemicals that may be dangerous for you and your pet. There are a lot of documented cases where a pet has dies after ingesting hazardous cleaning products.
When carpet cleaning is involved your pet may cause a lot of headaches for you and your family, by relieving itself on the carpet. But don't be alarmed. There is a simple and easy solution for your problems and only with natural products. Just make a mix with white vinegar and water (half vinegar and half water combination) and put it into a spray bottle. Spray the stain, then blot it dry, after that sprinkle some baking soda on it and leave overnight. In the morning vacuum thoroughly the soda remains. You have to be careful though, white vinegar may leave yellow stains on your carpet so first try on an unseen part of the carpet.
If you have a steam cleaner you can also use it with vinegar. Just fill the cleaner with equal parts of water and white distilled vinegar. Then use it like you normally do according to the instructions. Of course don't forget to test it first on an unseen part of the carpet and keep it away from prolonged contact with you skin and eyes. If you wonder how it is that vinegar cleans pet urine, well the explanation is simple, the acetic acid dissolves the stains and also neutralizes bad odours.
If these  are not helpful and you want the job done by professionals consult a cleaning company in London.