We had many family dinners, we opened all of our presents, we welcomed the new year. Now we have to go back to reality, because the holidays are over unfortunately. But this fact shouldn't get us down since there is a brand new great year awaiting. So the faster we adapt to the situation, the better. You can start by cleaning your home after the holidays in order to get motivated for doing things and achieving goals.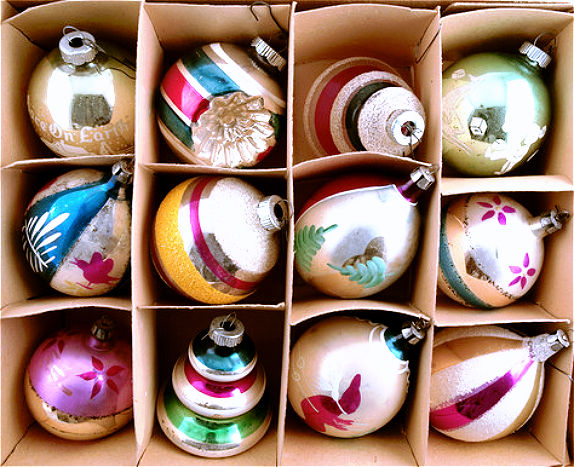 Put the Decoration Away
I know that if it was up to you, the Christmas decoration will stay longer than a month. But it will only remind you that the holidays are over. So if you don't want to feel nostalgic about the past magical days, better put away the decoration. Check if there are any broken ornaments, so you don't waste time next December when you hang them again. Wrap the other ornaments in old newspapers or napkins, so they won't gather dust during the year or scratch each other. Put the decoration in boxes and then label them, so you won't forget what you placed inside.
Clean the Fridge
I am sure that you have food leftovers from New Year's Eve, but there is always something more delicious and freshly cooked, which you prefer to eat first. Therefore, check the expiration dates of the old products in the fridge, in order to know what you have in store and till when it's good to consume. Don't keep the leftovers for days, if you have no intention to eat them, because you risk to contaminate your fridge with bacteria, which will result in more hours spent cleaning.
Express Cleaning
The express cleaning is not just a dream. You can actually achieve it once you have put the decoration away, cleaned the fridge and every item has taken its usual place. It is enough to wipe off the furniture dust, dispose the garbage and vacuum the floors. Don't forget to hoover under the furniture too, because your children might have stacked some popcorn, candies or toy elements underneath.
Did you use fake snow for decorating your windows? You can clean it off by creating a solution of one part alcohol and three parts water. It may need some hard scrubbing to come off but in the end you will have clean windows again. If there are stains from the alcohol, you can remove them with warm soapy water.
If you have to go back to work straight after the holidays and you don't have time for cleaning, I recommend you to hire a flat cleaning team from London to do the job, like this one.
Check Your Mini Bar
During the holidays, people often have occasions for making toasts and you can tell that by the lack of alcoholic beverages in your home mini bar. Make a quick revision of its content, so you will know what to buy next time you go shopping.