Several months ago I wrote an article about 10 great chair designs, which are perfect for relaxation (you can take a look at it here). So when I stumbled upon this cute new armchair, I immediately decided to make part two of that post, although not that long as the first one.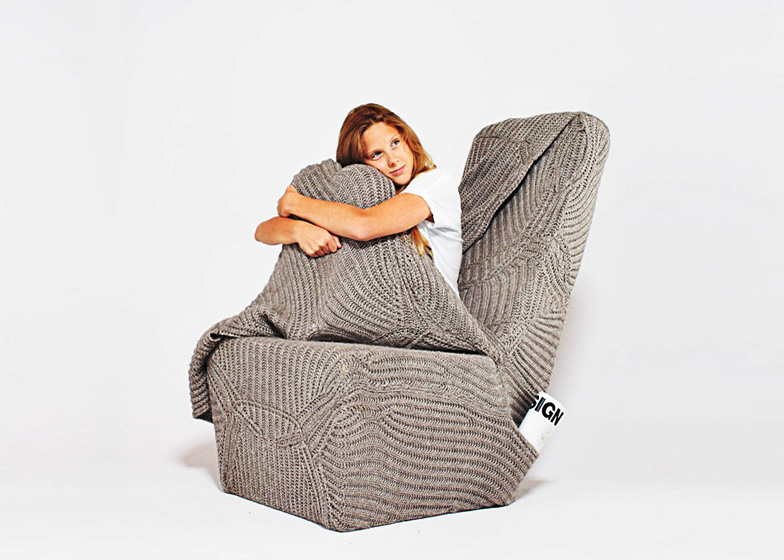 This cosy-looking armchair was created by the Polish designer Aga Brzostek and its best feature is the integrated blanket. Undoubtedly, this is the perfect solution for cold winter nights, because you can cuddle comfortably in the soft knitted blanket no matter what the weather outside is.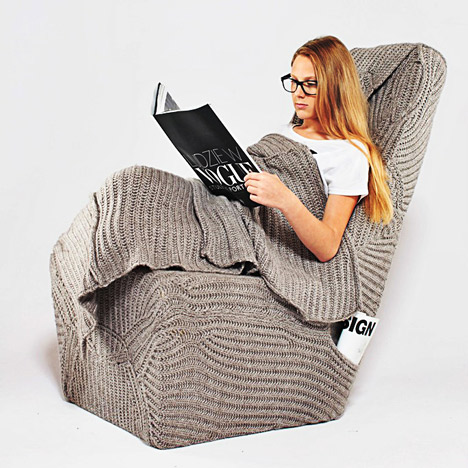 Comfort and warmth were the two factors, which inspired the Polish designer and this is how she came up with the idea for this creative piece of furniture. It will make your home look even cosier than before.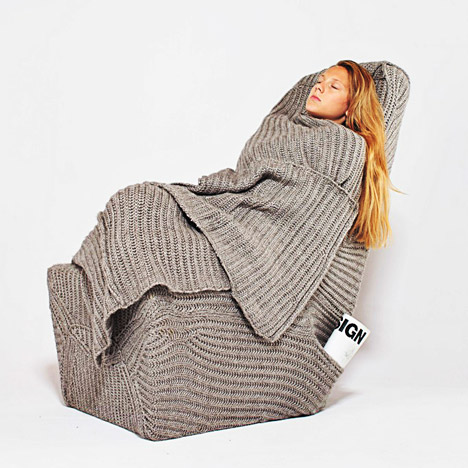 The two-in-one chair is ideal for reading, watching TV and napping. Just make sure to make a schedule for using it, because every family member will want to spend the cold nights cuddling in the fluffy blanket.