It's winter time and what better way to get warm than a nice hot bowl or cup of soup. Take for example this pumpkin cream soup – looks delicious, right?
Since it's Christmas time, you can add a holiday touch to your soup or surprise your guests by creating this interesting decoration.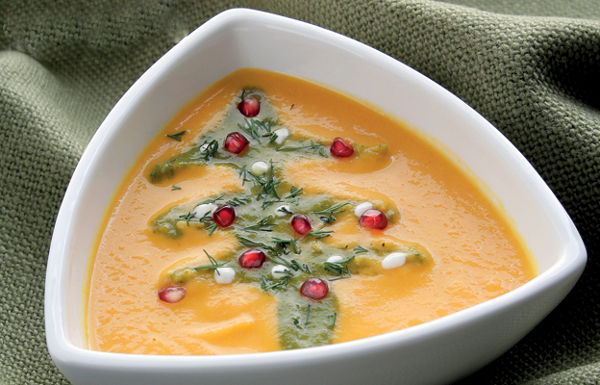 Step 1
Mash cooked broccoli until you have a smooth mixture. Add a few drops of olive oil and a pinch of salt. Pour it over the soup and make a thick line.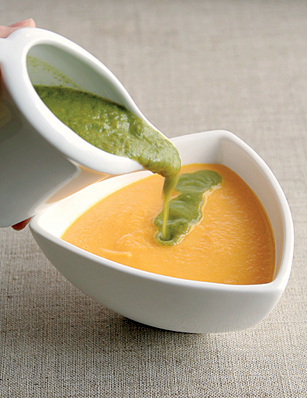 Step 2
Grab a wooden stick and spread the puree in order to create the branches of the Christmas tree. You can serve the soup like this but if you want it to look more festive, you can add more details.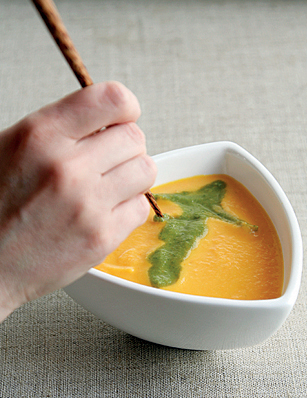 Step 3
Use a small teaspoon and cream to make small white drops, which will represent the Christmas ball ornaments.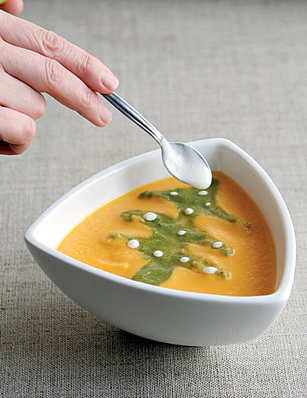 Step 4
For the final touch, put several pomegranate grains, which will be in contrast with the white cream drops.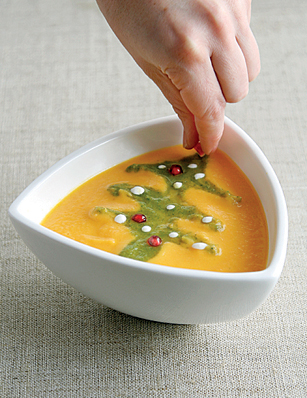 If you'd like, you can spread a pinch of dill over the Christmas tree.
Bon appétit!