If you want to extend your carpet's useful lifespan, you should take good care for it. That means not only weekly vacuuming, but also deep cleaning at least twice a year. I would suggest hiring a cleaning technician, but I assume you're one of those DIY homeowners.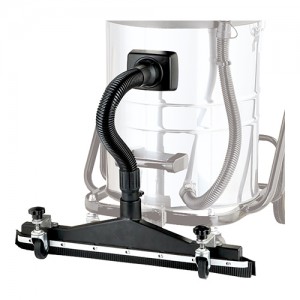 If this is your first time, you should conduct a little research, about which cleaning method is better. Which is better is still unknown. There are still discussions and the truth is both methods have their advantages and disadvantages.
I'll try to explain the methods and let you decide for yourself which one is better for you. Consider what material is used for manufacturing, thickness, amount of traffic, stain resistance, type of padding, flooring beneath, coloration. Knowing these things is the difference between a successful cleaning and buying a new carpet.
Dry Carpet Cleaning
There are three types of dry cleaning, dry powder, bonnet and dry foam cleaning. A few words are in order I think, so you can have a basic idea. The main advantage is there is no drying time, you can walk straight after you're finished. Some experts think it is not as effective as wet cleaning though.
Dry Powder Cleaning. As the name implies a compound of powdered corncobs and cleaning solution. After the powder is sprinkled on the carpet a special machine scrubs it into the fibers. Soft brush is used, so no damage is dealt to it. The powder has the ability to attract dust and grime and after it has done it's job you just vacuum it. Simple isn't it?
Bonnet Cleaning. Not exactly dry, because carbonated water is used, but who am I to argue with the professionals. So you take cleaning solution, carbonated water, special rotating buffer and get to work. The CO2 helps lifting the dirt, but it provides only surface cleaning.
Which leads us to Dry Foam Cleaning. The detergent is like shaving cream. It forms small bubbles, which remove any dirt. A cleaning machine is used, in order for the foam to penetrate deep into the fibers, dissolving any grime. Much like shaving cream the bubbles disappear, leaving you with the only task of vacuuming.
Wet Carpet Cleaning
When we're talking about deep cleaning you should consider one of these methods of wet cleaning. It is a bit dangerous if you decide to DIY, but it's worth the risk. The worst you can do is over wet or over shampoo your carpet, and at the end throw it away. So I present you steam cleaning and shampooing.
Steam Cleaning. Also known as hot water extraction. There is no steam involved in the process, just hot water and cleaning agent injected under high pressure. The dirty compound is then sucked back in. the disadvantage is you can easily over wet the carpet, creating the perfect habitat for mold. If done properly, it is the most effective of all.
Some consider this method dust in the eyes, because the shampoo is a mixture of brighteners, deodorizes and cleaning agents. It is just like shampooing your hair, bur cleaning machine is used to agitate the compound. After some scrubbing the shampoo is vacuumed.
So here are all the techniques, professionals use. Choose wisely. If you think you can deal with such machinery go ahead. But if you live in Wandsworth SW18 and don't want to risk ruining your favorite carpet I recommend you seek company's offering professional services on lowest rates.