Today is the 1st of February, which means that there are only 2 weeks left until Valentine's Day – one of my favourite holidays. I know that some people say that they don't need a special day to celebrate their love, but to me this is a very intimate and beautiful holiday.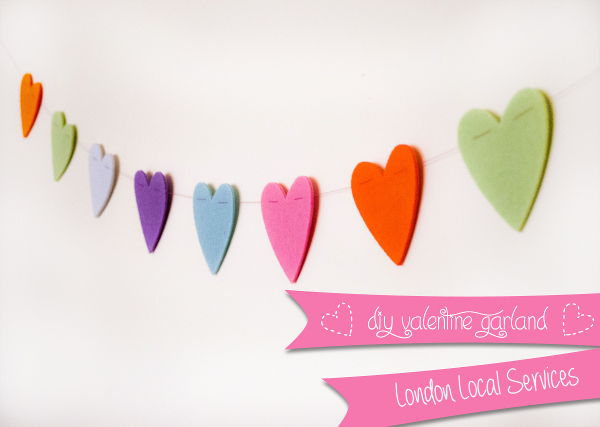 I even decided to decorate my home for the occasion. There is one completely white wall in my living room and it looks so boring and lonely ever since I removed the Christmas lights from it. So, I wanted to give a colourful touch to it and then I had the greatest idea – Valentine hearts garland.
Below I will explain how you can also make one by yourself:
You will need: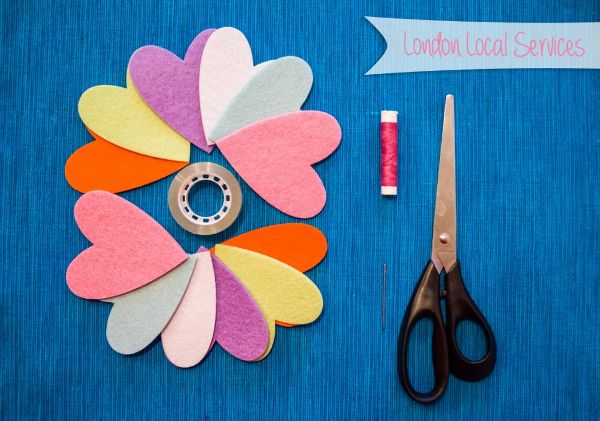 felt hearts (as many and as colourful as you prefer)
scissors
a needle
thread
scotch tape
Instructions for DIY Valentine Garland:
Step 1
I bought my hearts straight from a local crafts shop, but if you can't find such, you may need to cut them out on your own. You'll need to make a heart template, then draw it several times on the felt and cut out the shapes.
Step 2

Insert the thread in the needle and start sewing the hearts one by one as shown on the picture.
Step 3

It's up to you to decide in what order you are going to arrange them. I chose six different colours for my Valentine garland, because I want to use it even after the holiday, so it looks like a spring garland as well.
Step 4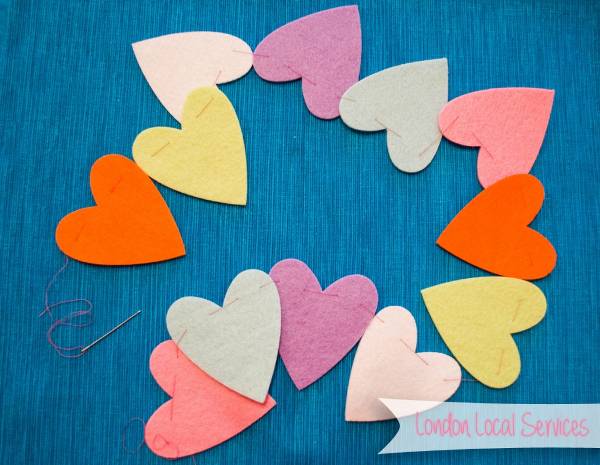 When you have sewn all the hearts, don't forget to make small knots on both ends, so the hearts won't slip out. Spread the hearts along the thread at whatever distance you prefer.
Step 5

Hang the Valentine heart garland on a wall or fireplace, using some scotch tape. Once done, the garland could be easily freshen up each year, saving it from going to waste.
And this is it – beautiful and easy DIY idea. I'm so proud of myself, because I created such a simple and lovely garland for Valentine's Day and I'm sure you'd be too.