Do you know that a lot of the products you keep at home can be used beyond their conventional purpose? For example, you can create your own green fragrance just by using four ingredients. Below you will find a super easy recipe for a DIY air freshener, which will enhance the spring mood in your home.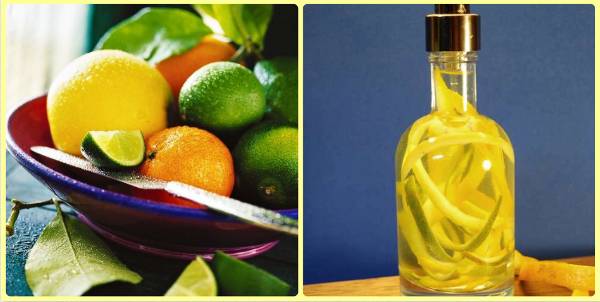 You will need:
1-2 lemons or limes
1 orange
200ml water
200ml vodka
Instructions:
Grate the rind of the lemons and oranges or cut it into thin stripes.
Put the citrus rind in a plastic or glass bottle with a sprayer. You can also use an empty detergent vial or a window cleanser bottle.
Add the water and vodka in it and let it stay for several days, so the liquid ingredients will have enough time to absorb the fruit scent.
Every morning, when you ventilate your home, spray a couple of times with your DIY air freshener and enjoy the amazing fresh smell.
Additional Tip:
For even richer fragrance, add around dozen drops of lavender, mint, ginger or another essential oil to the air freshener.
Spring will come earlier in your home!