After a summer full of emotions, travels and parties, it's time to have a break and give our bodies and minds a deserved rest during the beautiful autumn. And what better way to do it, than to relax and enjoy the comfort of these amazing chairs.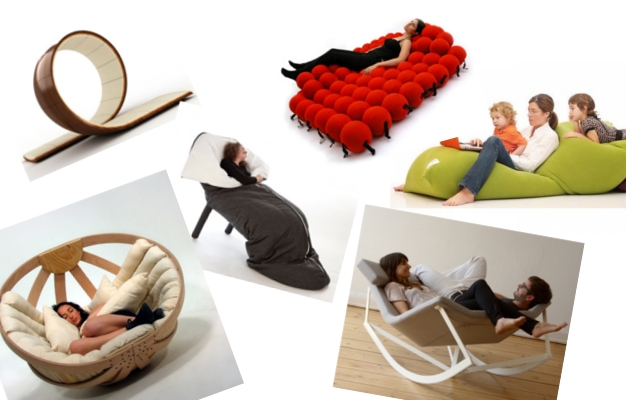 Sway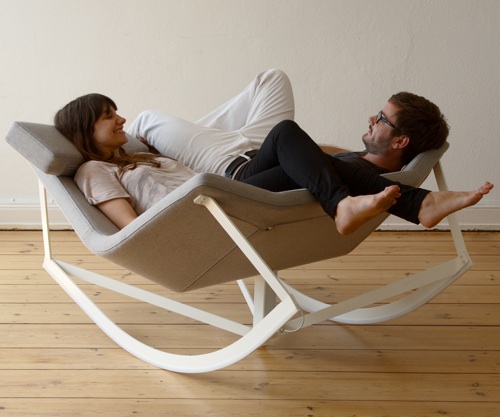 First, we introduce you Sway – it's a rocking chair suitable for one or two people. Sway is perfect for reading, napping or cuddling. You only need to decide on which side you will feel the most comfortably.
Cocoon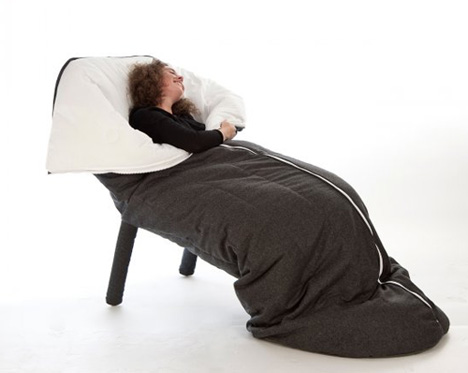 Cocoon is a combination between a chair and a sleeping bag, which you probably don't imagine in your home. But once you sit in it, you will fall in love with Cocoon and you won't want to get up from it.
Cradle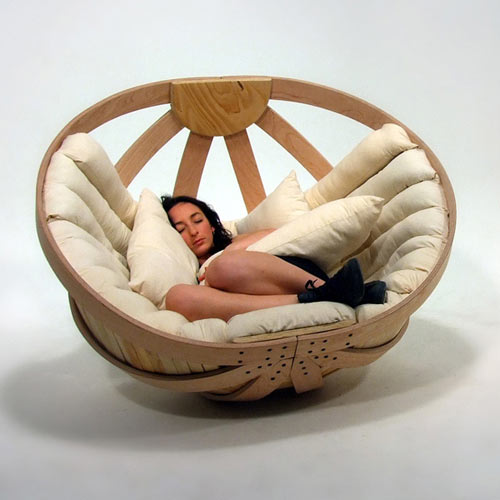 If you want to take an afternoon nap, Cradle will ensure your sweet dreams. This chair looks cosy from first sight and it will immediately become your favourite piece of furniture.
Blandito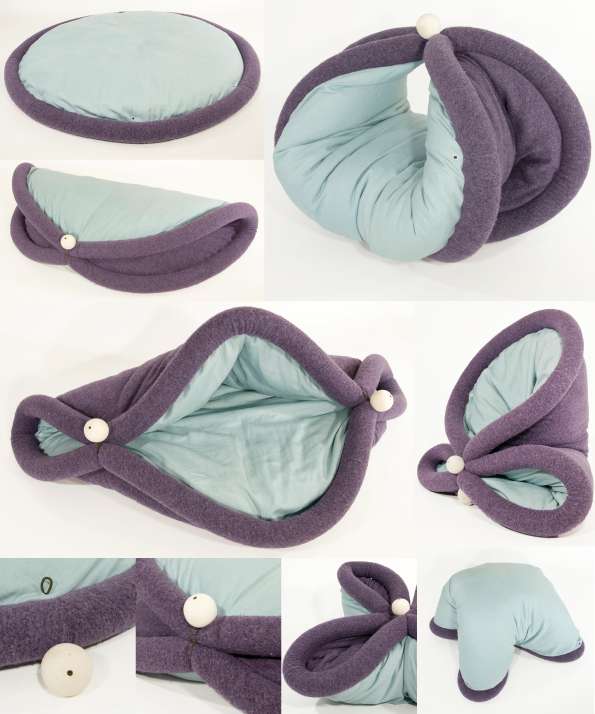 Blandito is a very unusual chair. It has lots of different positions and you can transform it according to your needs. Whether you want to sit, lie, read a book on it, play with your kids or cuddle with your spouse, just fold it or twist it and Blandito will be ready to use.
Tipping Point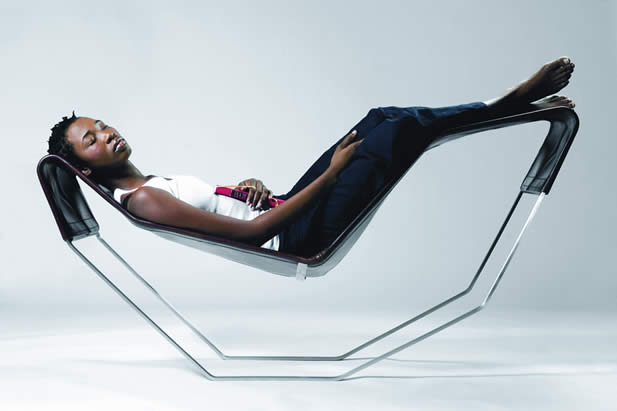 Tipping point catches the eye with a very modern and yet comfortable design. It has two restful positions and is covered with soft leather.
Feel Seating System Deluxe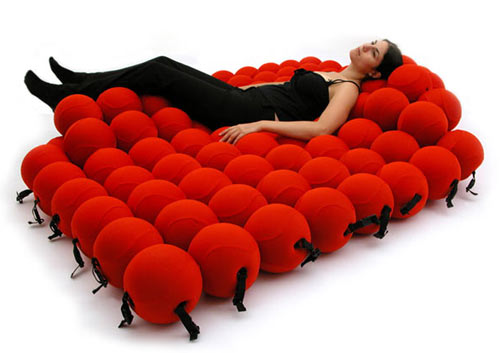 Do you want to add some fun to your home décor? Then Feel Seating System Deluxe is just for you. This lounger consists of 120 soft balls which you can arrange in different positions and it is also big enough for up to three or four people.
Loopita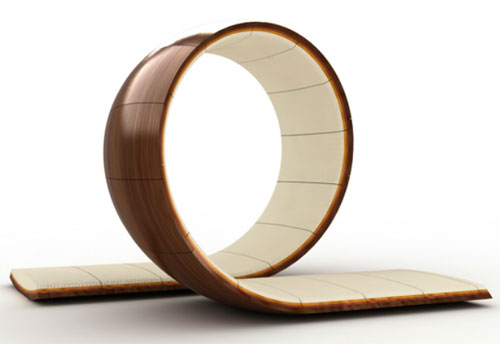 Now this is what we call an innovative chair. Loopita  might not be suitable for every home but its owners will definitely spend lots of hours resting on it.
Gravity Balance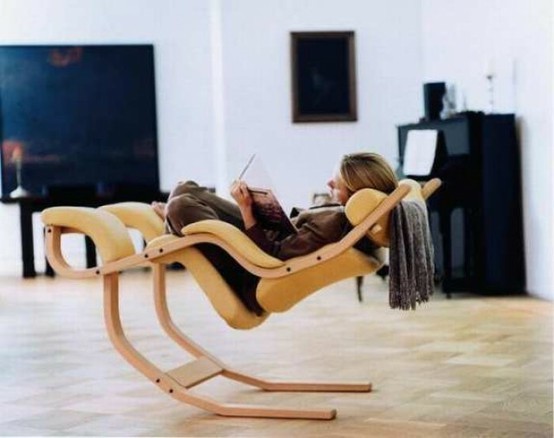 Gravity balance is a rocking chair of a new generation. You will probably think that you will fall the first time you sit on it. But once you tried Gravity balance, you will spend every free minute on it.
Yin Yang by Dedon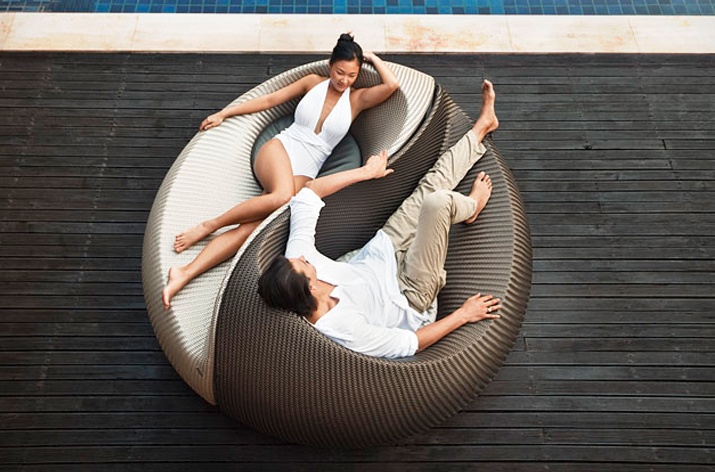 Yin Yang by Dedon represents the harmony and balance of the famous Chinese symbol. It's great for relaxing in the garden or on the front porch.
Yogibo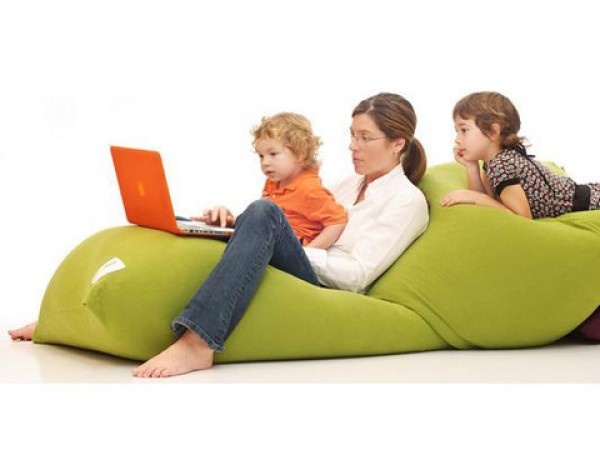 You have never seen such a bean bag chair before. Yogibo comes in different sizes and colours, it's full of small beads which main purpose is to follow the shape of your body in order to give you the perfect comfort.